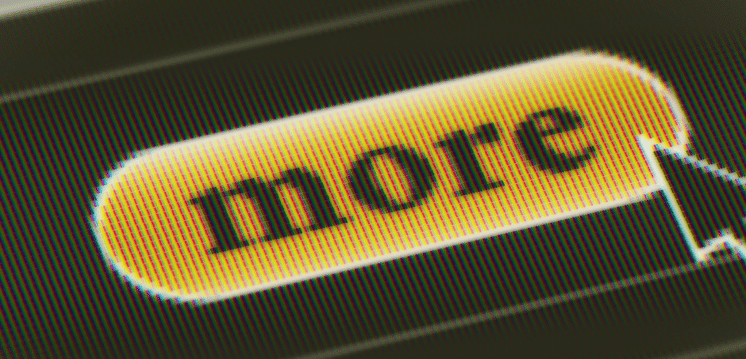 Tools, client portals, software and knowledge. This is all important in a translation production team's work and it's what makes the jobs easier and more effective.
But in order to increase and keep high levels of productivity and profitability, there's so much more that you can do.


Want more.
You have it all: your perfect team of project managers that have everything under control, CAT tools, content management tools and so on. You also have the motivation to exceed your goals and the knowledge that you and your team constantly develop. In addition, you implement ideas for new solutions.
What more can you want?
How about a perfect translation partner to share all that work with and have time to do even more? I don't mean a translation vendor but a partner. A translation agency you can depend on, have a long-term cooperation with, communicate your ideas, solutions, concerns and be heard, whilst receiving a valuable input from them.
Quality, deliverability and expertise – this is all a given nowadays, providing we are talking about the serious players in the translation and localization industry.
Your translation agency that you want to partner with should provide more. Not only ideas but solutions. Not only quality but tools that assure it. Not only quality checks but tools and support in the process. Not only information but education for your clients.
Do you encourage your project management team to want more? To step out of their comfort zone and try working with someone new who can bring measurable results with them?
Or, if you for some reason have the knowledge of a translation agency that you checked and see it to be fit for you, do you motivate your team to go with them? You have the power to want more. You should want more. And you have the power to inspire your team to also want more.
Do more.
When you want more, you do more to have it.
Being a translation production manager, you have several tasks a day to manage. Your project managers are fully capable of handling multiple projects, having the skills and the tools for that.
You inspire and motivate them to develop and expand their expertise, increase their experience and to show this expertise to the clients on a daily basis.
The same goes for you. Your expertise helps you assess all the necessary solutions you need to come up with, predict any potential matters to resolve, and focus on getting the team's productivity and profitability to the highest levels possible.
This is a lot. And on top of that you know that having the right language translation partners is one of the main factors making it all possible: for you, for your team and for your clients.
Having the perfect translation agency at your side, you are able to increase the volumes of projects your team handles; you can easily plan to increase your quarterly or monthly goals. Your profitability strategy and your results measurably add to your company's success.
Being able to do more because you have the right partner working with you, motivates you and your team but also - what is just as important - it makes your customers come back to you with new projects. How about that?
Get more.
You want more, you do more and in the end you get more.
Your project managers are able to handle the workload because they have the translation partner's project managers making sure their tasks are managed on time and with the expected quality.
They have their questions answered immediately and any concerns resolved efficiently.
As a result what you get is a lot:
your clients receive their translations ready to use, grow their international presence in the business world and make you look good,

your project managers get their results reflected in bonuses,

your vendor manager is happy to update their database with a successful cooperation rate,

and you get the time, the money and the satisfaction you have earned.
Do you want more?